I originally highlighted this recipe in 2010 and revisited it last week. So good! You all know by now that I love self-published cookbooks. Especially those with a strong perspective, well thought-out design and inspired recipes. With that in mind, I have a gem to share with you this afternoon. It's a lighthearted little cookbook called Martha Goes Green, created by a media-savvy trio of friends in Melbourne, Australia. The book contains a recipe for these sunflower seeds and pumpkin feta muffins with spinach stains. Hearty muffin fans, you know who you are, they won't disappoint.
When I was traveling through New Zealand for a month a few years ago, I realized that New Zealand is the land of A + muffins. Scones too, but especially muffins. There were many savory versions to choose from, but my favorites always had winter squash. If this book is a clue, I suspect Australia could be similar. Anyway, these muffins are exactly what I long for and remember from this trip. I love the kick of black pepper here and the cheese mix. It's not quite the pumpkin season here, so I've replaced butternut squash. But really, almost every winter pumpkin is enough.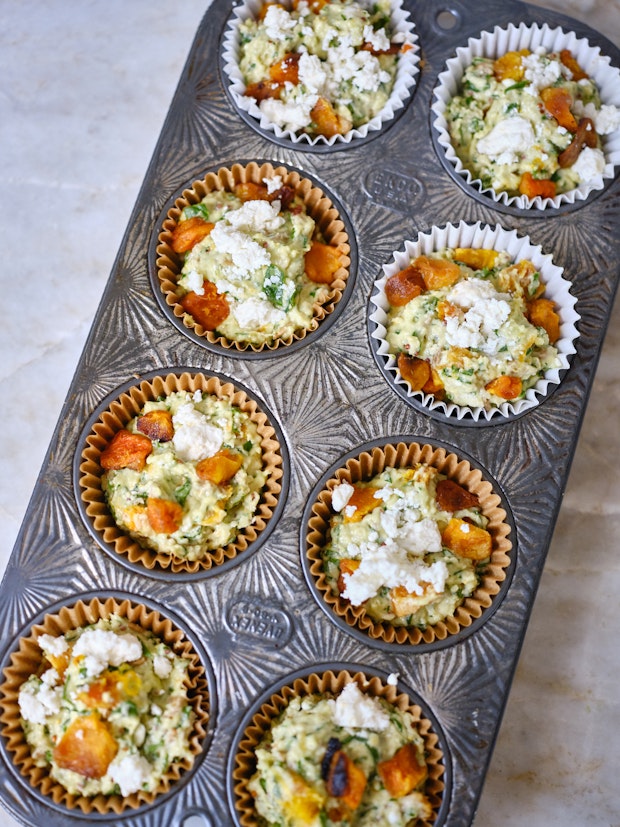 Martha Goes Green is a collection of around fifty vegetarian recipes. It is barely 100 pages long, spiral bound and printed on recycled paper with vegetable inks. Almost all of the recipes have been photographed, and the book features adorable illustrations by Jessica Honey. The recipes have an accessible, accessible atmosphere and I have the vegetarian pho, satay curry, fried noodles, and lentil mushroom moussaka to try next. The book doesn't seem to be available anymore (it's been over a decade ago), but you can still read some of the recipes here and here on Rosie's website.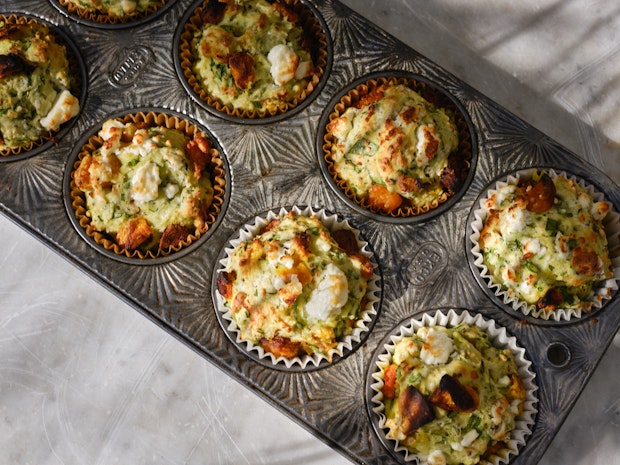 Other things you should know about these muffins from people who have baked them over the years:
Michele says: "I froze a bunch, so I wanted to let you all know that they are freezing well. And although this is probably obvious, they need to be kept in the fridge. I forgot that they are not" normal muffins "and they just went in a container on the counter and the cheese went bad. "Julia remarked:" I only had fresh dill instead of parsley and Asiago instead of parmesan. It was still very tasty. " In the comments, there are a number of other ingredient replacement suggestions, as well as reports on gluten-free and vegan versions!